Come visit us
Since Twenty Years Marinatour works with great passion in San Pietro's touristic harbour.
Always willing to improve, it grew up to become one of the main reference points for those who cruise along south west Sardinia coasts.

Class, elegance, efficiency, safety and cleanliness are the main values that drive the marina's activities, and her main strengths.
Listening to the client's needs and attention to details are always in the fore, and the constant will of Direction and Staff is to provide a careful service, to let the guests spend a wonderful, relaxing and unforgettable holiday.

Carloforte's Marina, Marinatour, is located in two areas inside the San Pietro's Harbour.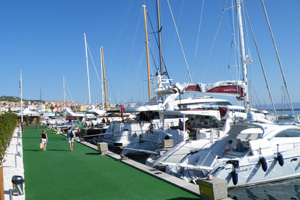 Marina Fronte Nautico
Entering the harbour on the left there is Marina Fronte Nautico, completely new and high class, with free parking areas, can host up to 200 yachts, with a 5 mt maximum draught, Martini floating docks and a 140 mt fix Quay.

Coordinates:
Lat. 39° 8' 51 N
Long. 8° 18' 64 E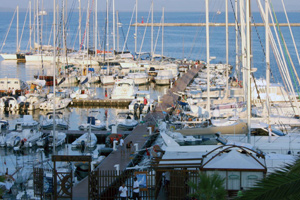 Marina Mamma Mahon
Entering the harbour on the right you'll find Marina Mamma Mahon, located in the centre of the town, 500 mt right from the first marina. It can host up to 150 yachts, with a 5 mt maximum draught, Martini floating docks and a 55 mt fix quay. It's nearer to the centre and the shopping areas of Carloforte.

Coordinates:
Lat. 39° 8' 72 N
Long. 8° 18' 66 E