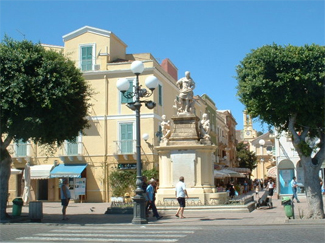 SOME INFORMATION ABOUT CARLOFORTE
Carloforte is a small town located on San Pietro's Island, in South West Sardinia, particular for its history and traditions, and for its rich nature and landscapes.

Entering the harbour, you could think to be in front of a small village in Liguria, a region in north east of Italy, for its crayon painted houses.





Its inhabitants are indeed coming from Pegli, a small town near Genova, and moved here when the King Carlo Emanuele III gave them the Island for present, after they abandoned Tabarka island, in Tunisia, where they previously emigrated to practice the coral fishing in the eighteenth century.
Old food and cultural Liguria's traditions are still alive here, so when you get to Carloforte there is a lovely smell of Pesto and Focaccia, and people speak the ancient Liguria dialect.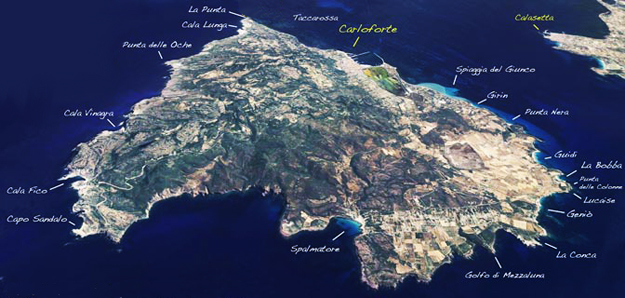 On the island there is also the last working Tonnara, the tunny-fishing nets, which fishes in the traditional way the Red Tuna in the months of May and June, and can be visited all year long. San Pietro is a microcosm where mainly blow the winds of Mistral and Sirocco, granting to have always a sheltered coast.

The volcanic rock formation of the island created a various coast, and you can find wonderful beaches and impressive cliffs, deep caves and turquoise sea beds. Carloforte, with its incredible cuisine and handicrafts traditions, surrounded by white beaches and surprising rock coasts, with a warm and welcoming population, is a unique reality in the whole Mediterranean, and maybe in the whole world.